ACandi Health Blog Reviews – Optimum Health Series
Review # 1 – What Are Phytonutrients?
Phytonutrients are chemical compounds naturally occurring in plants such as: fruits, vegetables, nuts, teas, legumes and spices.
Worldwide research has now recognised that a diet rich in phytonutrients can help lead to optimal health.
Phytonutrients can be classified into five (5) categories to coincide with the general colour of the plant: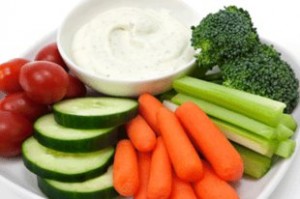 White

– This colour category contains organosulfur compounds such as allicin and quercetin which may help maintain healthy bones, circulatory health and support arterial function. Fruits and vegetables in this category include garlic, onions, pears, cauliflower, white kidney beans, horseradish.
Yellow

– The carotenoid compounds associated with this colour include: lutein, alpha and beta carotene, and beta cryptoxanthin which may contribute to eye health, healthy immune function, maintain skin hydration, as well as healthy growth and development. Fruits and vegetables associated with this colour are corn, pineapple, lemons, passion fruit, oranges.
Red

– Major phytonutrients in this category include ellagic acid (a phenolic compound) and lycopene (a carotenoid compound) these may contribute to prostate and DNA health. They can be found in the following fruits and vegetables: cherries, cranberries, red apples, tomatoes, pomegranate, radishes.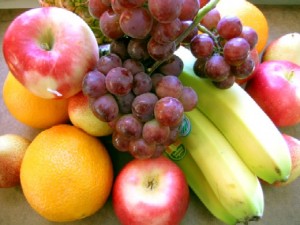 Purple

– In this category main phytonutrients are resveratrol and anthocyanidins both phenolic compounds. They may contribute to cognitive health, support arterial function, and in general provide antioxidant protection. Fruits and vegetables in this category are: black currants, eggplant, plums, beets, blackberries.
Green

– Phytonutrients in this colour category includes: isoflavones (a phenolic compound), isothiocyanate (an organosulfur compound), lutein / zeaxanthin (carotenoids), and epigallocatechin gallate (EGCG). They may contribute to cell health, support arterial function, lung health, and maintain healthy liver function. They can be found in spinach, lettuce, broccoli, green beans, soy beans.
Serving Size
Let's now discuss serving size for fruits and vegetables. The United States of America Department of Agriculture (USDA) recommends that adults should have 5 servings of vegetables and 4 servings of fruit daily.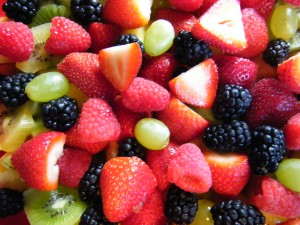 Consider a small serving size as:
A handful of raisins or blueberries included in cereal
Shredded or cubed carrots added to pasta or soup
A smaller piece of fruit: apple, apricot, mango
Some lettuce or spinach leaves added to a sandwich
A large serving is more like:
A bowl full of raisins or blueberries
A full bowl of carrot soup
Eating a whole fruit: apple, apricot, mango
A bowl of fruit or vegetable salad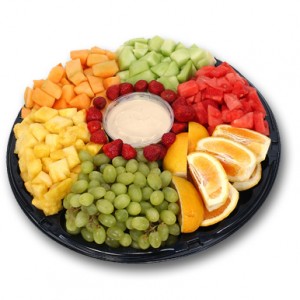 Not Getting Your Full Servings Daily?
Do you find it difficult to consume the full quota of 5 servings of vegetables and 4 servings of fruit daily?
Do not despair – we can recommend nutritional supplements which can provide you with a wide array of phytonutrients to fill the gap between the fruits and veggies you should eat and what you actually eat.
For more on our recommended products and to get a FREE nutritional assessment of the phytonutrients in YOUR DIET register as a customer at The Vitamin Store – Click Here !
Recommended Resources
Discover how to achieve "Super Immunity", click the image below:
Click on the image below for The RAVE Diet & Lifestyle by Researcher Mike Anderson. This was the book that convinced me to change my diet:
Click Here for the FREE Video of Dr. Joseph Crowe's Story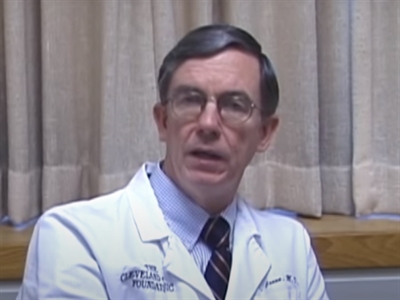 Presented by
Louis Blake
Email: blake@acandi.ws
First Published: April 6, 2013
Updated: July 2, 2020
© Copyright by Permission of:
ACandi Marketing Enterprises,
PO Box 2071, NMC, Piarco, Trinidad, W.I.
© Copyright All Rights Reserved.
References:
*http://www.cdc.gov/nutrition/everyone/fruitsvegetables/index.html
*http://www.pl.barc.usda.gov/usda_chem/index.cfm
*http://www.cnpp.usda.gov/dietaryguidelines.htm