ACandi Health Blog Reviews – Optimum Health Series
Review # 4 – Exercise
The Need To Exercise
Health Concern #1 – Obesity
First Published: August 23, 2013
The latest available World Health Organisation (WHO) Country Profile reports show that more than half of all deaths in the US (United States of America), T&T (Trinidad and Tobago) and other Caribbean region countries are due to 'Chronic Non-Communicable Diseases' (CNCD), also known as 'lifestyle' diseases.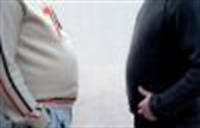 And judging from news reports in the US and T&T, a most worrying concern for government health officials is the high percentage of obesity in the adult population.
This concern is captured in a statement by T&T's Health Minister Dr. Fuad Khan, when he presented a report on CNCDs, December 2012.
Minister Khan noted: "The results of the STEPS survey," (see 'References' links below) "indicated that more than half the country's adult population is overweight or obese. Further, 30% to 60% of the population do not achieve the minimum recommended levels of physical activity daily. "
There lies the Need to Exercise! A significant portion of the population not achieving the minimum levels of physical activity.
He continued: "According to the survey, the overall prevalence of smoking was 21% of the population and for alcohol consumption, it was 40%. Comparing these results with the findings that 90% of adults do not consume the daily recommended 5 servings-a-day of fruits and vegetables a day although we do have an abundance of these in our country."
For more information on how to fill the gap between the recommended daily intake of fruits and vegetables and what you actually eat; see our article on Phytonutrients.
He concluded, " These results underscore the reason for the increase in non-communicable or lifestyle diseases we have been observing over the past few years. CNCDs, including heart disease, stroke, diabetes and cancer account for more than half of all deaths in Trinidad and Tobago and in the Caribbean region by extension."
The World Health Organisation (WHO) Country Profiles 2011 report estimated that CNCDs accounted for 78% of all deaths in T&T. The comparative percentage for the US in that same report was 87%.
For our recommended Weight Management Products and a FREE eBook on "Functional Fitness – a simple 15 minute workout to boost health and fitness" Register As A Customer at The Vitamin Store – Click Here !
A Balanced Exercise Programme
A balanced exercise program includes flexibility and cardiovascular exercises as well as strength training for the 11 major muscle groups in the human body.
The 11 muscle groups are: chest; abdomen; shoulders; upper back; lower back; anterior thigh; posterior thigh; buttock; calf; biceps and triceps.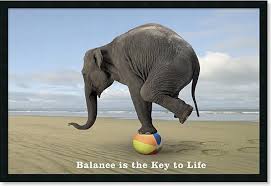 Flexibility Exercises
Flexibility exercises are particularly useful as one grows older because they help with blood flow and protect the muscles from injury, maintain elasticity and muscle tone.
It is extremely important to stretch your major muscle groups as warm ups and cool downs before and after doing cardiovascular and strength exercises.
It is also important to spend 5 – 10 minutes a day doing stretch exercises.
Cardiovascular Exercises
Cardiovascular exercises increases the blood flow throughout your body (heart rate) as well as your breathing.
One recommendation is to maintain your increased rates of breathing and blood flow for at least four (4) minutes.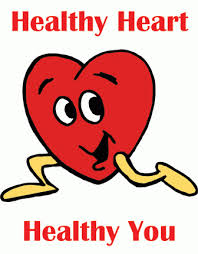 Good cardiovascular exercises include a brisk walk or jog, swimming or playing tennis.
Strength Training Exercises
Strength training exercises maintain or increase muscle mass (size) and strength.
This is achieved by using repeated sets of resistance exercises. For these exercises resistance can be obtained through 'isometrics' or weights.
It has been said that after age 30, our body mass decreases by 6 – 10 percent every decade. So by age 70 we only have about 50 percent of our body strength left.
Strength training exercises can stop and reverse this muscle mass loss.
For a practical guide to exercises using bodyweight, light equipment or gym equipment check out: The 10-Minute Total Body Breakthrough; Sean Foy: by clicking the following image:
For our recommended Weight Management Products and a FREE eBook on "Functional Fitness – a simple 15 minute workout to boost health and fitness" Register As A Customer at The Vitamin Store – Click Here !
Special Conditions
The following recommendations are for special conditions.
Click on the image below for 12 Simple Physical Exercises for Middle Aged and Elderly Persons:



Click on the image below for The Total Brain Workout :




Presented by
Louis Blake
Email: blake@acandi.ws
First Published: August 23, 2013
Updated June 13, 2020
© Copyright by Permission of:
ACandi Marketing Enterprises,
PO Box 2071, NMC, Piarco, Trinidad, W.I.
© Copyright All Rights Reserved.
References:
http://www.news.gov.tt/content/minister-khans-address-launch-final-report-chronic-non-communicable-disease-cncd-risk-factor#.UhIp0n8phB4
http://www.afro.who.int/en/clusters-a-programmes/hpr/health-risk-factors/diseases-surveillance/surveillance-country-profiles/step-survey-on-noncommunicable-disease-risk-factors.html
http://www.who.int/countries/en/
http://www.who.int/nmh/countries/tto_en.pdf
http://www.who.int/nmh/countries/usa_en.pdf
http://www.who.int/chp/steps/manual/en/